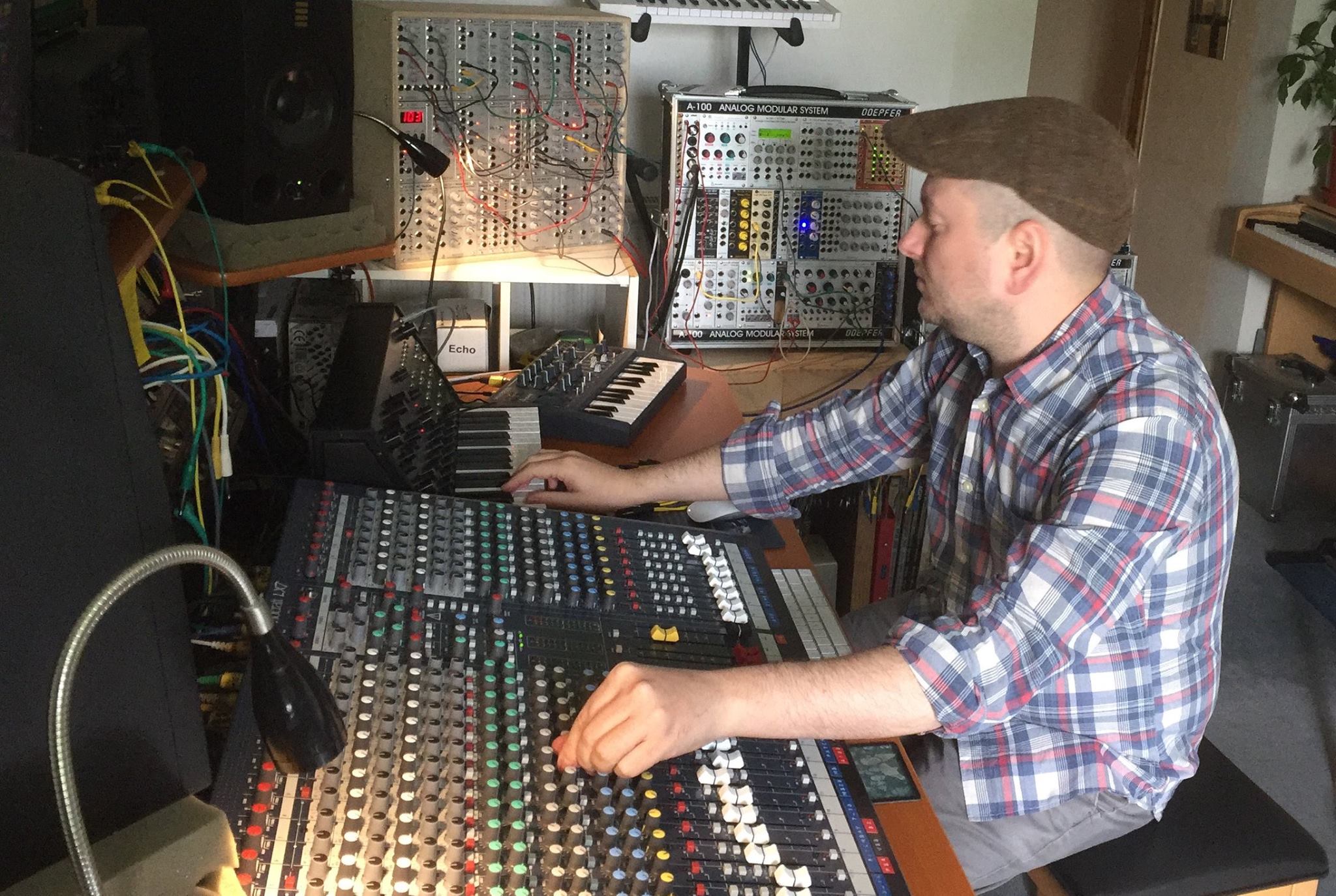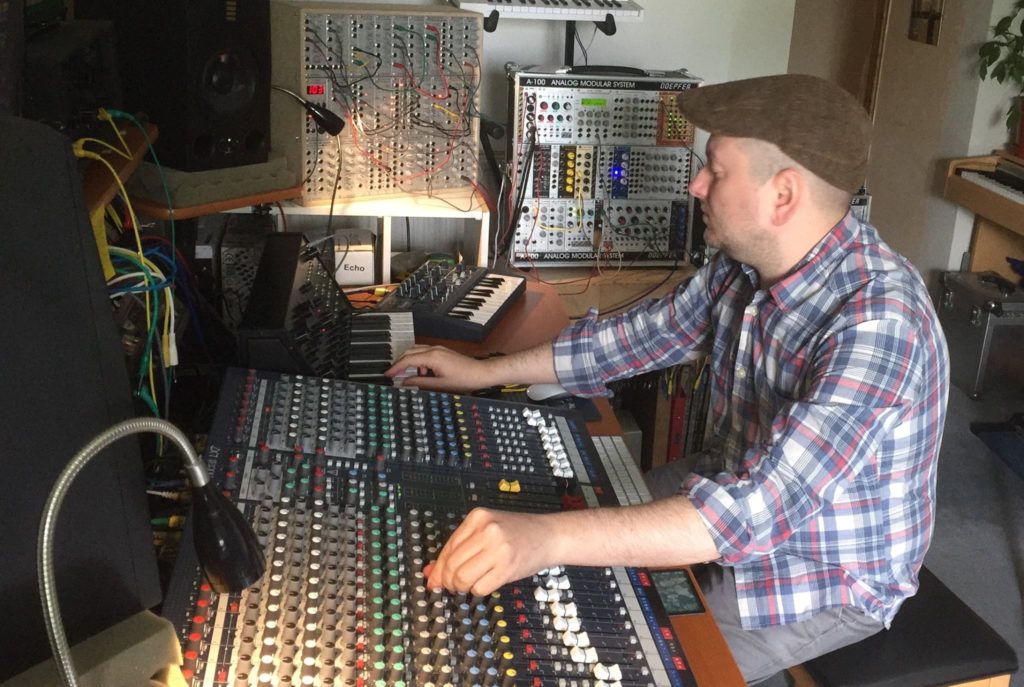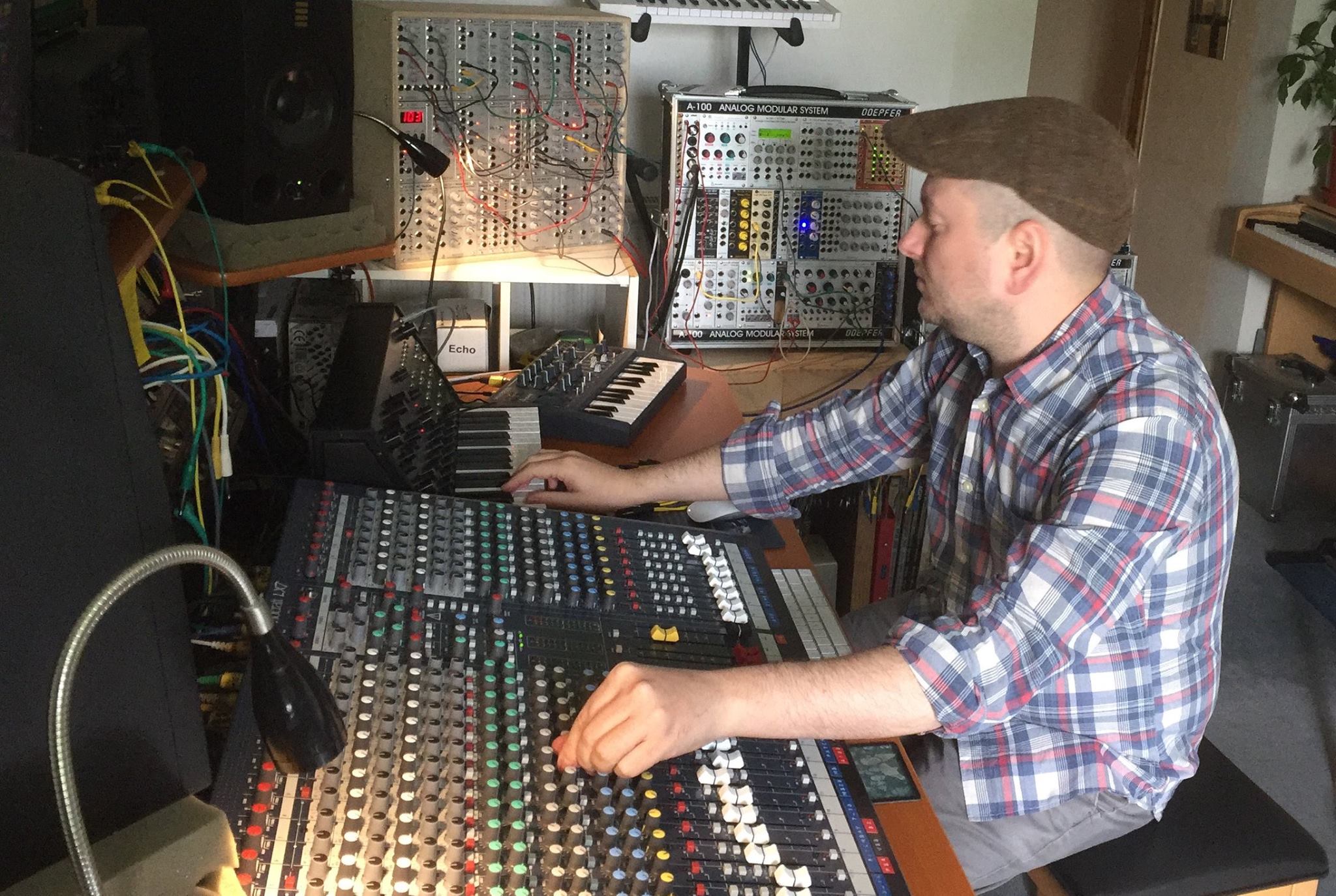 The composers behind the award-winning Enchanted Forest sound and light show have given a sneak peek behind the making of this year's show, "Oir an Uisge".
RJ McConnell and Jon Beales, who create an original music score for the annual event in Pitlochry, worked with producer Ben Seal at his Fife studio for what may be their most challenging and impressive sound backdrop yet. And with the release of video and photographs documenting the process, for the first time the public is getting a sneak peek at what promises to be the event's most successful show yet.
In keeping with the Gaelic name of the show (Oir an Uisge means "Edge of the Water"), RJ and Jon have brought shades of Scottish folk to this year's music. They developed a score that brings together traditional instruments with orchestral instruments, synthesizers and digital effects. The pair brought in more live musicians than ever before, including fiddler Pete Clark and musician/actor John Sampson on recorder, trumpet and crumhorn.
Edinburgh-based John Sampson is a frequent collaborator with Poet Laureate Carol Ann Duffy. Pete Clark – shown in a short video released by The Enchanted Forest organisers – lives in Perthshire not far from Pitlochry's Faskally Wood, the site of the show. Pete, who has released eight albums, is director of the Niel Gow Scottish fiddle festival, now in its 15th year. He divides his time between teaching and performing and is a graduate biologist and avid angler who is "passionate" about the Scottish countryside.
Pete Clark said:
"I have always been inspired by the Perthshire landscape that surrounds me and I'm passionate about Scotland's wild places, so I was delighted when The Enchanted Forest organisers approached me to take part in recording the musical score. I think what they've come up with beautifully captures the Celtic undertones of this year's show. It really was a pleasure to be involved."
RJ McConnell said:
"This year was definitely more of a challenge for Jon and me, but in a good way! We've incorporated elements of Scottish folk music whilst keeping the score contemporary and strongly hinting at the "edge of the water" theme of Oir an Uisge. The score brings together traditional instruments such as whistles, recorders and crumhorn with our orchestral instruments – strings, percussion, harp and brass. We also used many electronic voices from various synthesizers and digital effects. So the score has quite a mixture of sounds! We think we have created something that will appeal to all ages."
Ticket sales for this year's Enchanted Forest have smashed through the 50,000 mark, making "Oir an Uisge" the fastest selling show in the event's 16-year history.
Event organisers, The Enchanted Forest Community Trust, released a record 72,000 tickets and fully expect that, for the first year, the event will sell out completely before the opening night. This year the Trust has launched the Voice of The Enchanted Forest competition, calling for children aged between 5 and 12 to audition to record a script to be used during the month-long event.
"Oir an Uisge" opens to the public on Thursday September 28th with proceeds from that night benefiting three charities: Tayside Mountain Rescue, Alzheimer Scotland and Giraffe.
https://www.enchantedforest.org.uk/wp-content/uploads/2017/09/21368792_10155506910111422_4167969531581090471_o.jpg
1374
2048
admin
https://www.enchantedforest.org.uk/wp-content/uploads/2019/06/TEF-Green-Logo-1024x476-xxx-300x139.png
admin
2017-09-06 00:00:00
2018-05-23 16:08:57
The Enchanted Forest Sessions - lifting the lid on the music making that goes into the award-winning