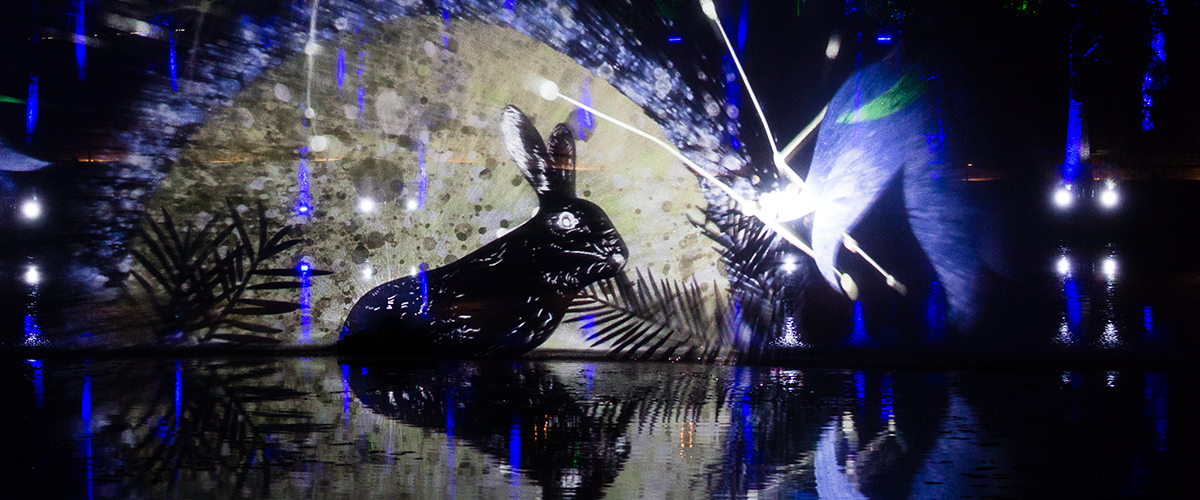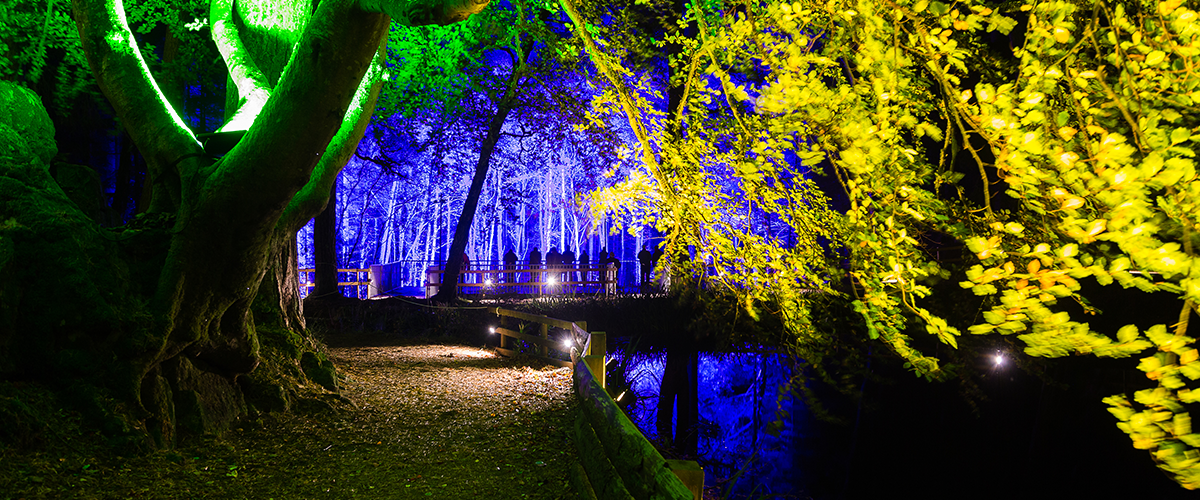 90% of the questions sent to our customer services team by email are answered on this page. For ease of use, we've categorised them for you – just click on the icon and it'll take you straight to the most frequently asked questions in that category.
No, dogs are not allowed at The Enchanted Forest. The event attracts lots of people and that, combined with very hot lights, electricity cables and loudspeakers situated at curious doggy level can make it too dangerous for our furry four legged friends.
Yes, guide dogs for the blind, hearing dogs for the deaf and assistance dogs are all permitted. We do ask that you be aware that the site can be busy in places, and that there are very hot lights, electricity cables and loudspeakers often situated at curious doggy level. Assistance dogs in training are also welcome.
Yes, you are most welcome to bring a tripod or monopod to help with photographing the event. Just be careful not to block any pathways when you're creating your photographic masterpieces. Please bear in mind that the site closes at 10.30pm so if you want to make the most of your time in the forest, please book an earlier show.
No, there are no shows that are solely for photographers. We do ask that you are respectful of other visitors who may not fully understand your need to spend a little more time capturing the perfect shot.
No. Use of a drone on the site of the event, or within a 150 metre radius of the event site, contravenes aviation safety legislation and, to ensure the safety of the general public, we reserve the right to call the police to intervene.
Unfortunately we are unable to hold weddings on site due to restrictions in availability.
You are only permitted to drink alcohol sold by one of our licensed caterers once in The Enchanted Forest. Any alcohol brought onto site will breach our licensing agreement and will be confiscated. 
Sorry, we are unable to operate card machines remotely in the forest. If you wish to purchase merchandise, food or drink at The Enchanted Forest we recommend you bring sufficient cash. There is a bank machine operated by Bank of Scotland immediately opposite Fishers Hotel in Pitlochry.
The event will only be cancelled in the following circumstances:
When the weather in Pitlochry is perceived to be a danger to the public in the forest (e.g extremely high winds)
A major failure in the electronics system
The event will NOT be cancelled in the following circumstances:
Heavy Rain in Pitlochry - we advise that all visitors dress appropriately for the weather and bring an umbrella.
Heavy Rain in Another Part of Scotland - we advise our visitors to take note of the weather conditions on route to the event and allow ample time for their journey.
Very Cold Weather - we advise that our visitors dress warmly and appropriately for cold weather
The decision to cancel will be made at 11am on the day of the event. Shortly after we will endeavour to contact you either by e-mail or by text and a notice will be posted on the front page of our website.
You should check the web site from mid-day on the day you are going to visit, particularly if extremely high winds or storm conditions are forecast.
Yes, you will be automatically refunded. If you have any questions about a cancelled show, please email tickets@enchantedforest.org.uk.
If tickets are available then you will be given the option to swap dates.