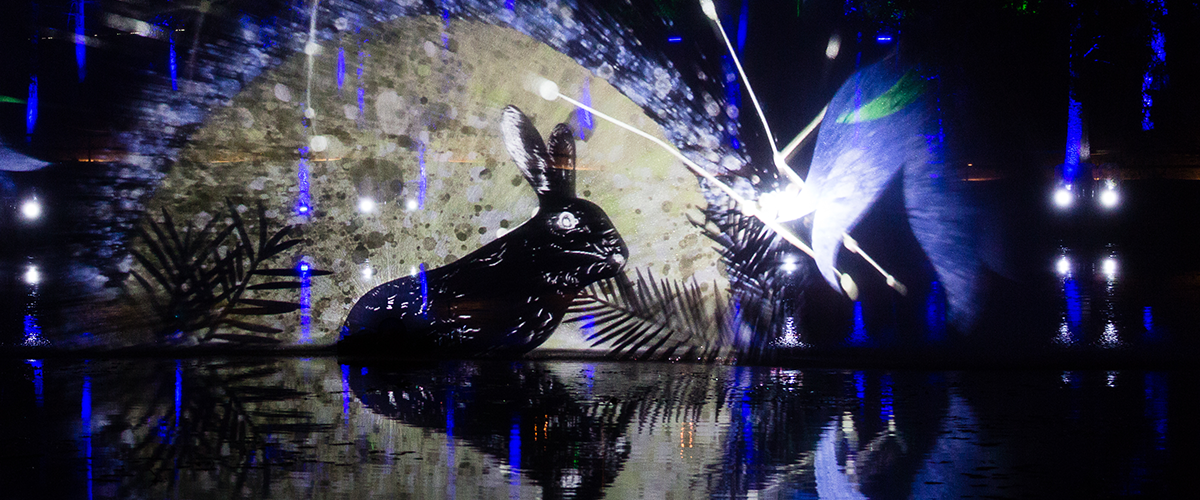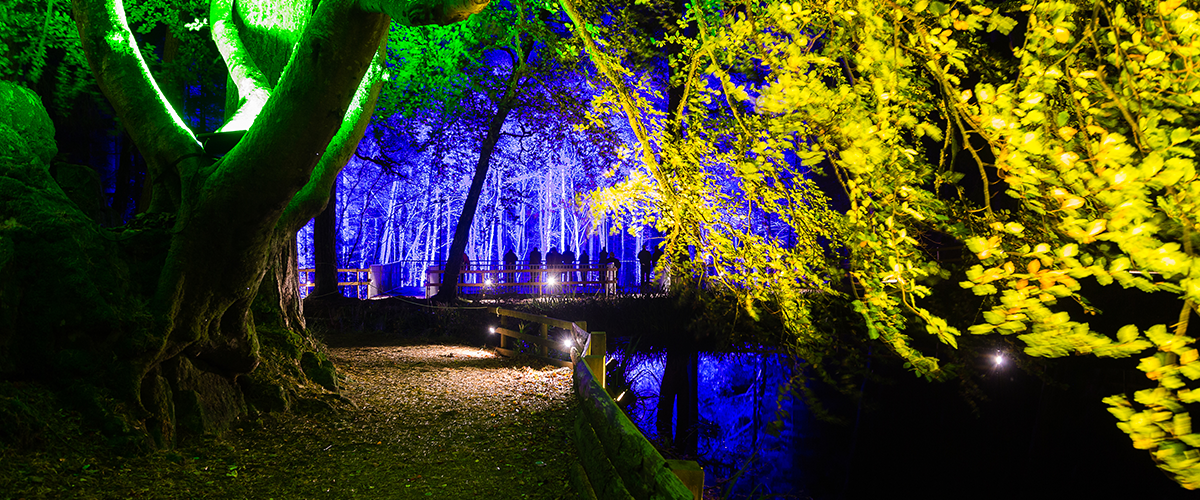 Tickets for our 2019 event will go on sale on Friday 21st June at 10am.
Next year's show dates are: Thursday 3rd October – Sunday 3rd November 2019.
If you missed out this year why not sign up for our 2019 show ticket alerts here
2019 Ticket Prices
Ticket prices include your shuttle bus to and from the forest from Fishers Hotel in the centre of Pitlochry. Everyone MUST have a ticket, even children aged under 3.
Child Under 3: FREE; Child 3 – 15: £10; Adult: £20; Family Ticket: £55
Prices are subject to change in line with demand and may increase as the event dates draw closer.
Children under 3 MUST have a ticket otherwise there will not be a seat allocated to them on the bus. All bus passengers MUST have tickets.
All tickets will be checked at departures and customers must have a valid ticket(s).
Family Tickets admit 2 adults and 2 children aged under 16.
If your children are aged under 3 years of age it may be cheaper to buy two adult tickets individually.
If you missed out this year why not sign up for our show ticket alerts here
Transaction Fees
Please note that all ticket purchases will be subject to a 7% booking fee applied by See Tickets.
Customers requesting printed tickets to be posted out to them will be charged a £1.75 postage fee. Tickets will be sent by first class post and will not be dispatched until mid July 2019.
Customers selecting "Print at Home" tickets will not pay a transaction fee. It is recommended that you print off your ticket and bring a physical copy with you when you attend the event. Mobile phone signal in Pitlochry can be patchy, please don't rely on being able to access your ticket on your mobile device.
Our box office is operated by SeeTickets. Their terms & conditions are available online here.
Alternative Ways to Buy Tickets
We're a small organisation so we would kindly ask that if you can buy your tickets online, you do so.
However if you are booking for a large group, or find booking online difficult, you can also buy tickets in the following ways:
Lo-Call Number: 0871 288 7655
Calls cost 13p per minute plus your phone company's access charge.
Standard BT landline costs are 11.3p per minute.
Average call duration is between 4-6 minutes.
Our box office is open to take your call, 24 hours per day, 7 days per week.
Face to Face
We no longer operate a face to face booking service. Please purchase your tickets online or by telephone.
Groups
For very large group bookings or travel trade enquiries, please call 0844 412 4650 or email groups@seetickets.com
Customers with Special Needs
Registered Disabled Blue Badge Holders may book a Disabled Car Pass to enable them to park on site at the event by calling 0800 978 8761
We have limited spaces on site so if you are able to travel to the event via bus, please leave these spaces for customers who really need them.
For more information please visit our FAQs page
There are no discounts for carers or for disabled customers.
The Forest is accessible to some wheelchair users but we recommend you check this site for more detailed information on the walk and gradients to assess whether it is suited to your specific access needs prior to booking. Motorised wheelchairs are not suitable for the site (their wheels are too small to go over the cable protectors).
For those disabled visitors who require direct access to site we will try to accommodate them with a car parking space. Car parking spaces are limited and MUST be booked in advance.
To ensure you get the right combination of tickets, car passes and information, we recommend our customers requiring assistance call to book on 0800 978 8761
Photo-Sensitive Epilepsy
It is not recommended that photo sensitive epileptics attend The Enchanted Forest in 2018. While no single source of lighting regularly strobes at high frequency, the volume of light fixtures on site could raise the frequency of light flashes and strobing across multiple sources to a level where it may be considered unsafe for people who are affected by photo-sensitive epilepsy.