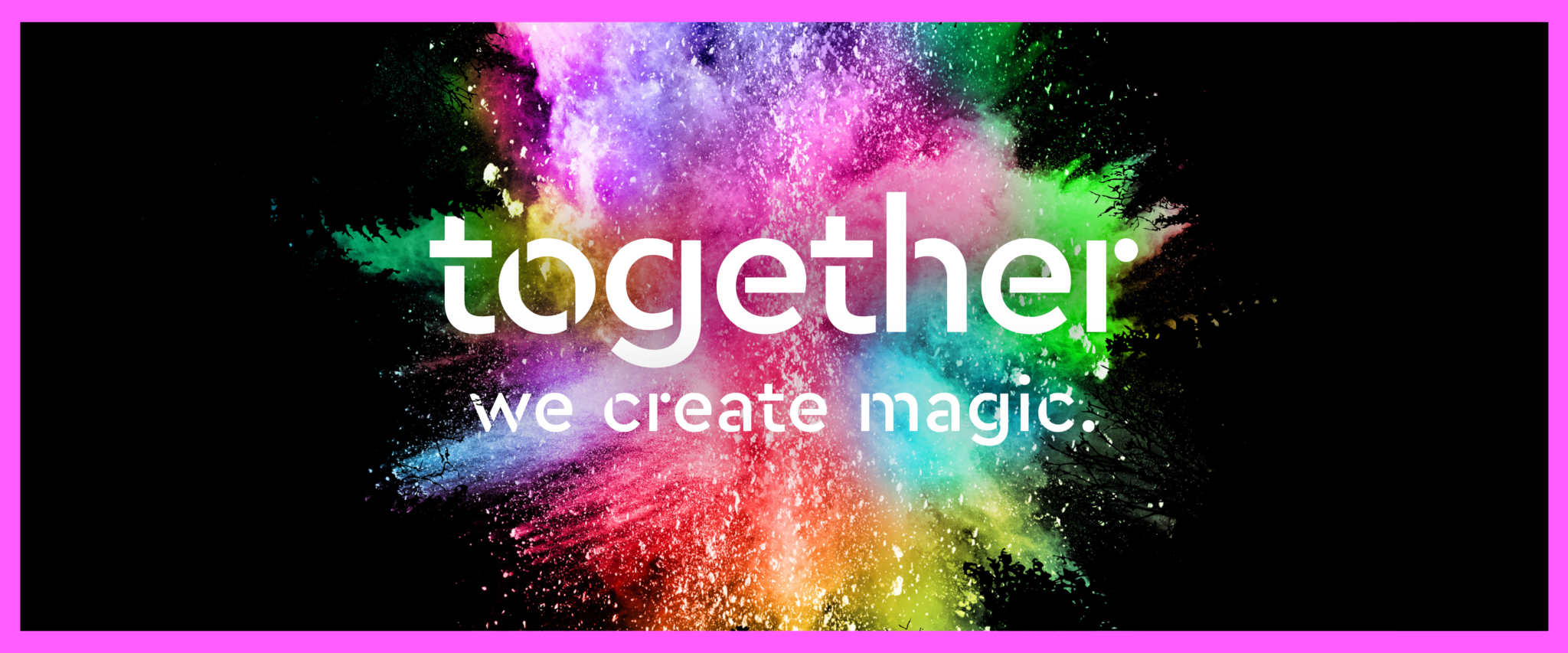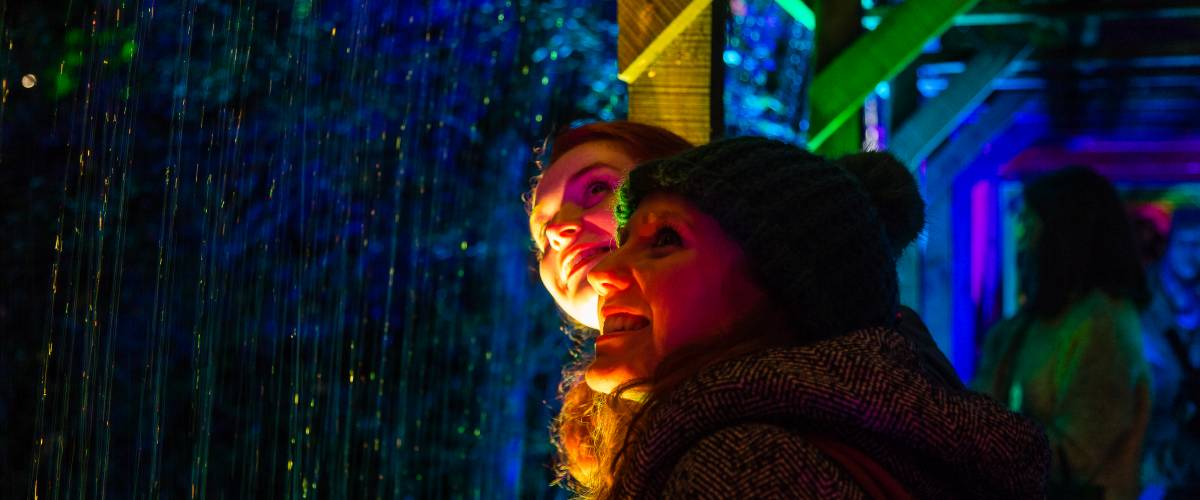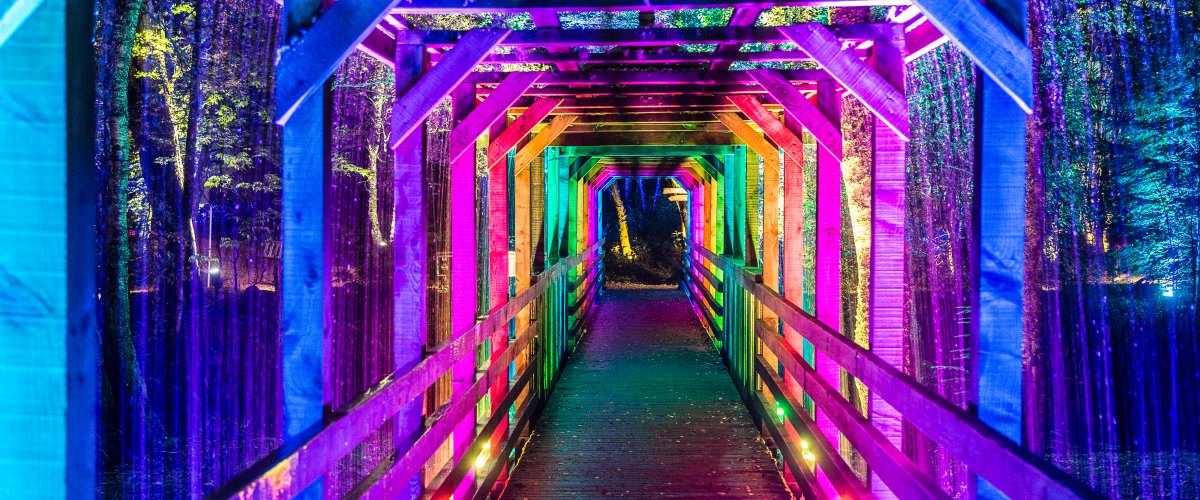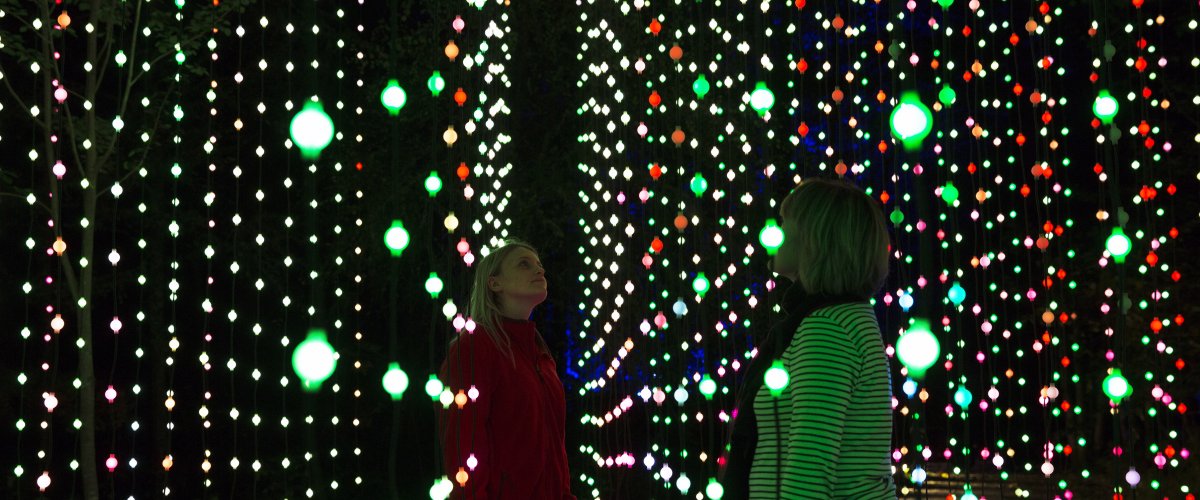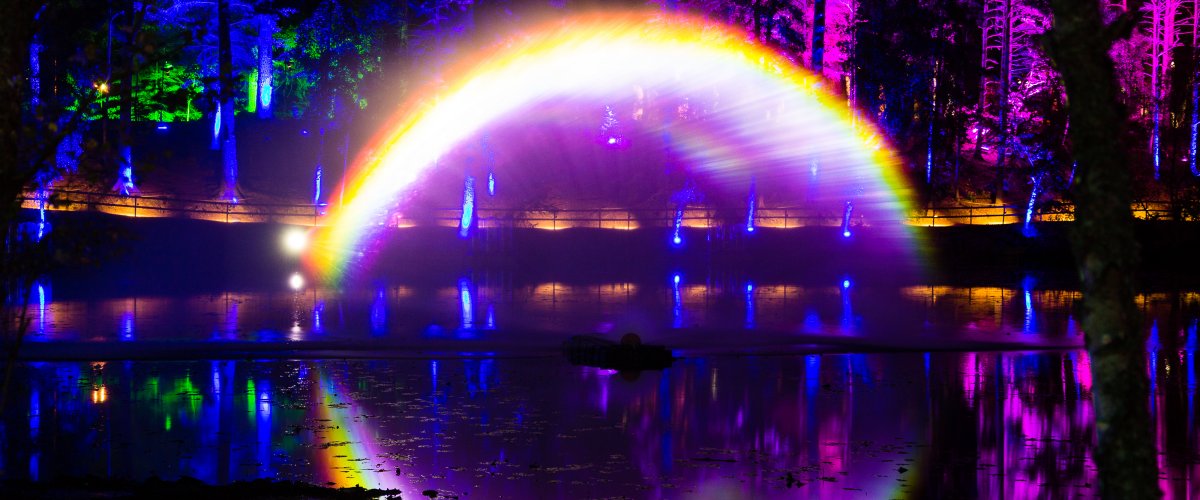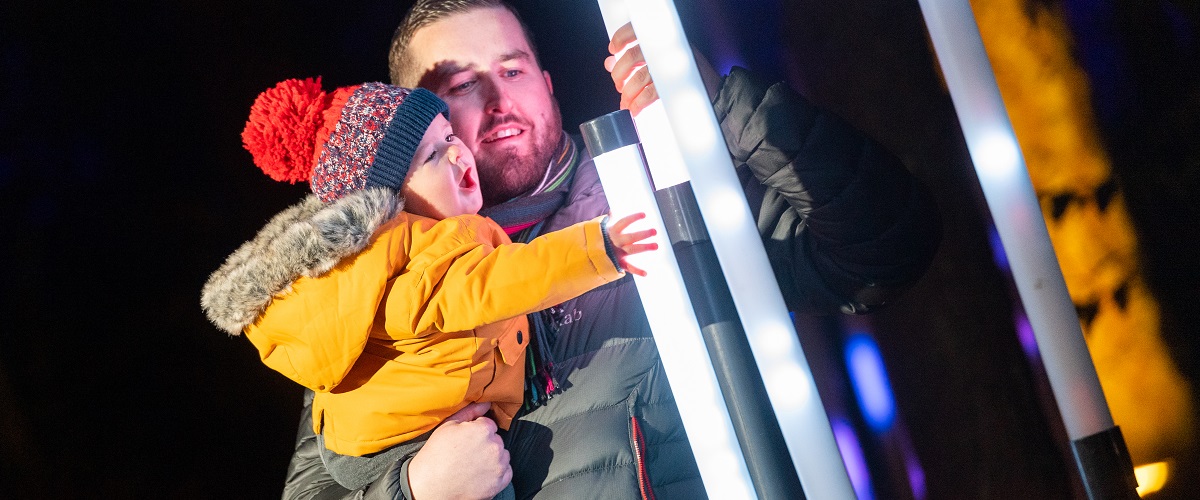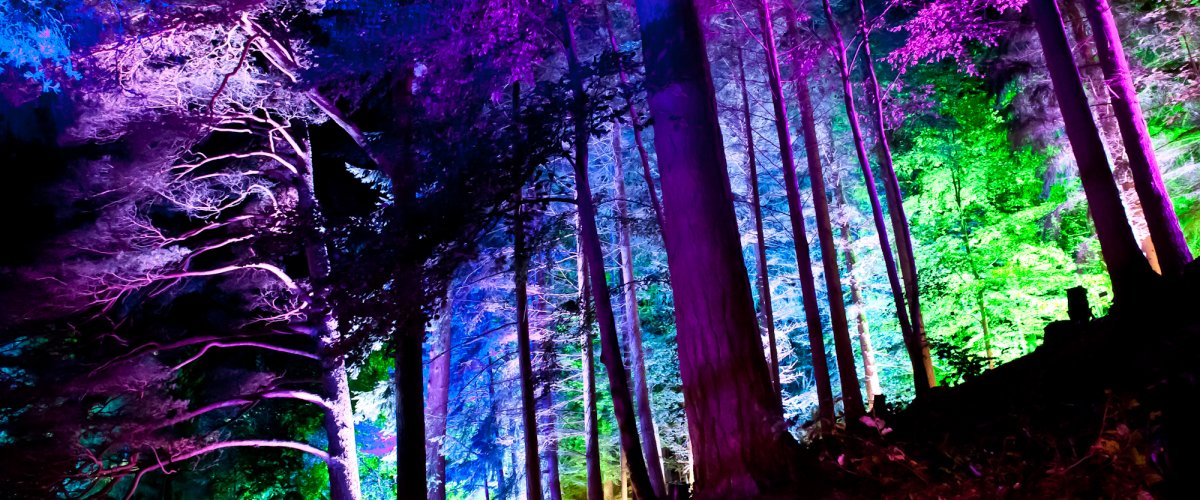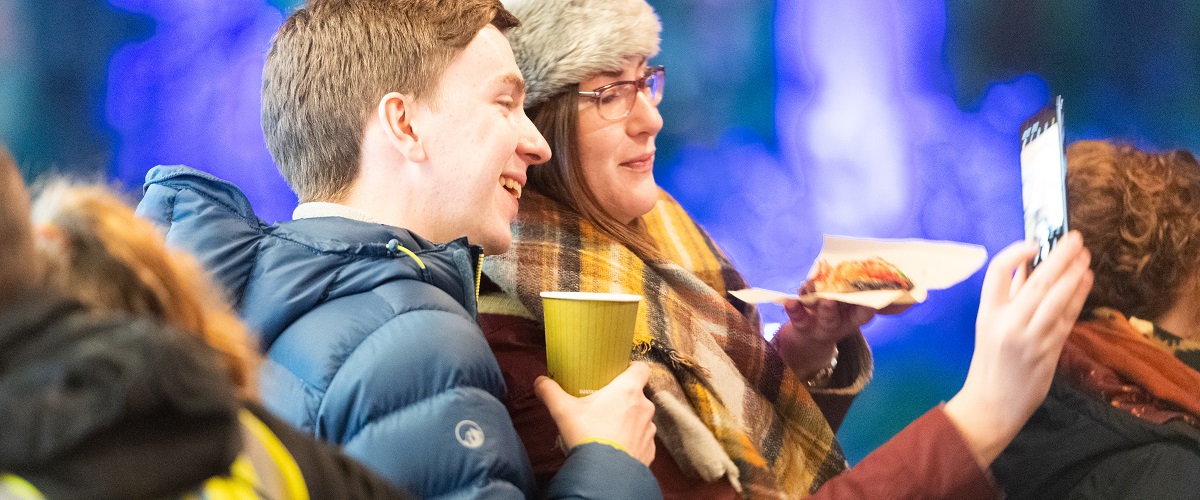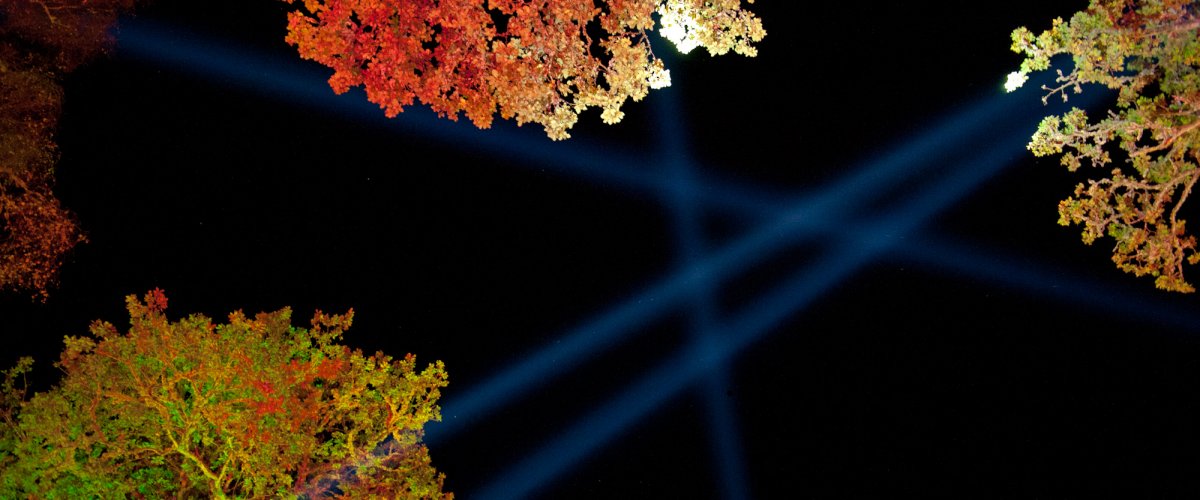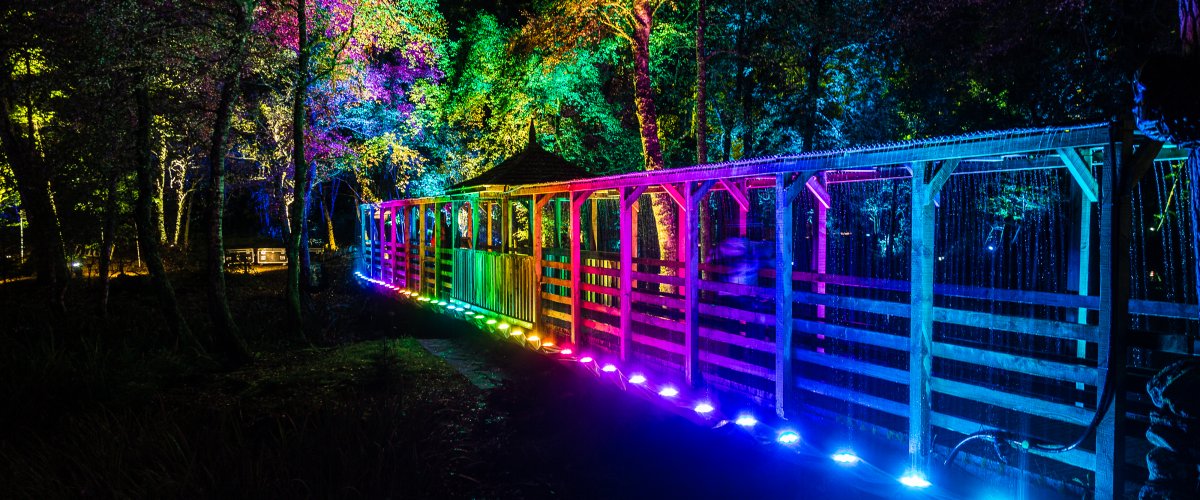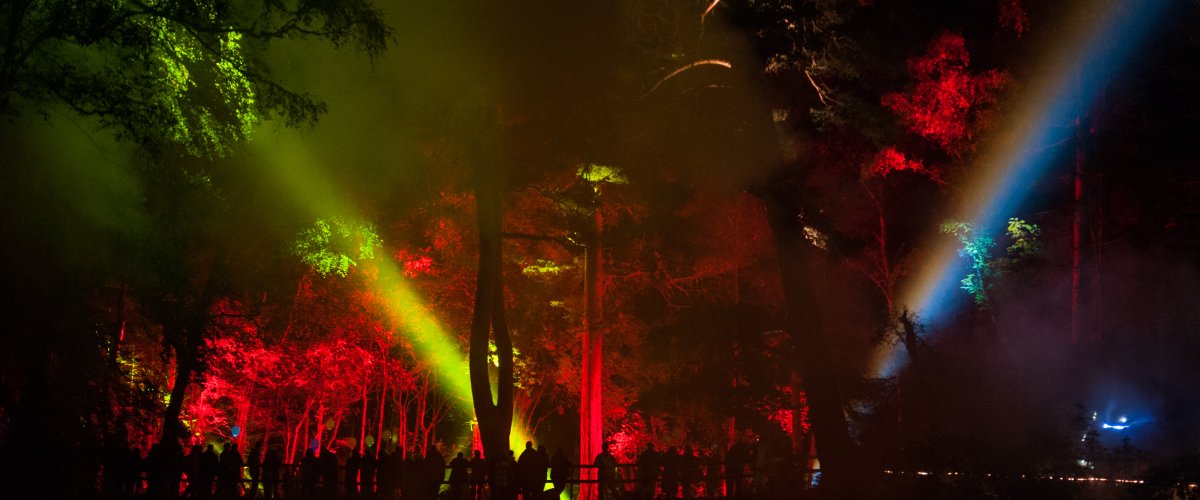 EnchantedForest19_Marketing_08
EnchantedForest_191002_17
The Enchanted Forest Community Trust
The Enchanted Forest Community Trust is the registered charity solely responsible for the creation and delivery of Scotland's premier sound and light show, The Enchanted Forest.
Operated by a voluntary board Trustees, they oversee the running and implementation of the event to the direct benefit of Highland Perthshire.
The organisation has operated since 2010 as a charitable trust, creating economic wealth and redistributing event surpluses to local community groups and charities to directly benefit the community. Prior to this, the event was run by a community interest company. Under the Trust's direction, The Enchanted Forest has grown from attracting around 19,000 visitors to over 80,000 visitors every Autumn and contributing over £7.5 million to the local economy. The first Enchanted Forest event was held in 2002.
The aim of the charity is to primarily, but not exclusively, to benefit the communities of Highland Perthshire defined by postcode districts PH8, PH9, PHIS, PH16, PHI7 and PH18.
Specific objectives are:
To advance the arts, heritage, culture and science of the area by supporting, managing, promoting and developing quality events which enhance and celebrate the natural and cultural resources of the area and encourage education and participation therein
To provide funding to charities, clubs and organisations primarily, but not exclusively, working in the area or providing benefit in the area, to enable them to implement, or assist in the implementation of, their own projects the purposes of which promote any of the following:
The advancement of arts, heritage, culture or science
The advancement of community development and environmental protection or improvement
The advancement of education
The advancement of public participation in sport or the provision or organisation of recreational facilities with the object of improving the conditions of life for the persons for whom the facilities or activities are primarily intended
Relief of those in need by reason of age, ill-health, disability, financial hardship or other disadvantage.
Our board of trustees
Our Trustees are drawn from a wide variety of backgrounds and we are always interested in hearing from people who have experience to bring to the table.
Debbie Hutchison
Debbie Hutchison is the Marketing Director at The Malting House, a local marketing and design agency, and a director of several other Scottish companies. She has a degree in International Business and Languages from Heriot-Watt University, Edinburgh and over 25 years' commercial experience in the UK and overseas. Her speciality is sales and marketing in both corporate and SME sectors and she has been involved in several award-winning projects throughout her career. One of the most notable highlights was being presented to The Queen as part of a team which won two Queen's Awards for International Trade. She also works as part of the Business Gateway Expert Help programme, providing marketing support for small businesses and entrepreneurs.
Having held a long-term interest in the creative industries, Debbie successfully completed a Visual Communications HND as a mature student. This experience piqued her interest in life-long learning and motivated her to join the Perth College Board of Management for 4 years where she chaired the Engagement Committee alongside her Board Member duties. It also renewed her interest in the arts introducing her to nature photography, which has become a favourite new hobby. Debbie enjoys volunteering and is President of Perthshire Businesswomen's Network as well as a Trustee of The Enchanted Forest Community Trust, a role which she feels ideally combines her passions for nature, creativity, and business.
Karen Smith
Karen Smith is a chartered accountant with over 15 years of experience working with charities. Karen began her career as an external auditor, where she brings her experience of the preparation and review of year end statutory accounts along with her knowledge of best practice for suitable financial systems.
In 2018, Karen left auditing to become the financial controller for a charity, The Kiltwalk, where she is able to support The Enchanted Forest in the preparation of management accounts, budgets and cashflow monitoring.
Mhairi Cameron
Mhairi Cameron joins the Board with over 16 years of Charity Fundraising and Charity Governance experience. Mhairi has led numerous fundraising teams at large national charities like Action for Children, Anthony Nolan, Alzheimer's Scotland, CLIC Sargeant, MS Society. Mhairi currently works as a charity governance and fundraising consultant.

If you wish to speak to someone about becoming a Trustee of The Enchanted Forest, please contact info@enchantedforest.org.uk
The Enchanted Forest Community Trust is registered in Scotland, charity number SC045237: company number SC357866
The Enchanted Forest Community Trust is registered with Information Commissioner's Office, Registration Number ZA351208
"The Enchanted Forest" is a registered trademark of The Enchanted Forest Community Trust.
The Trust is pleased to share its local newsletter with our local community:
The Trust is pleased to present our annual accounts for review: