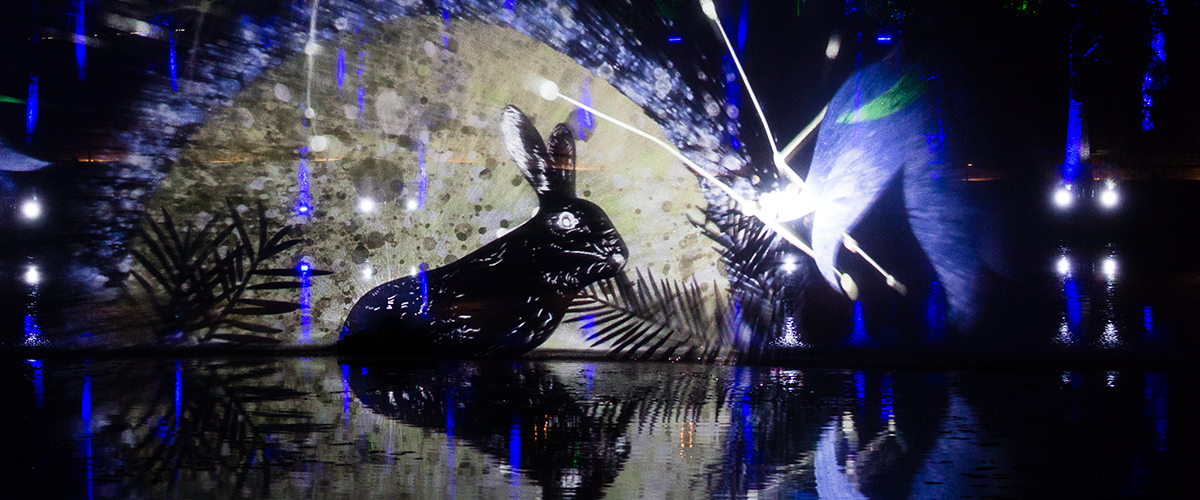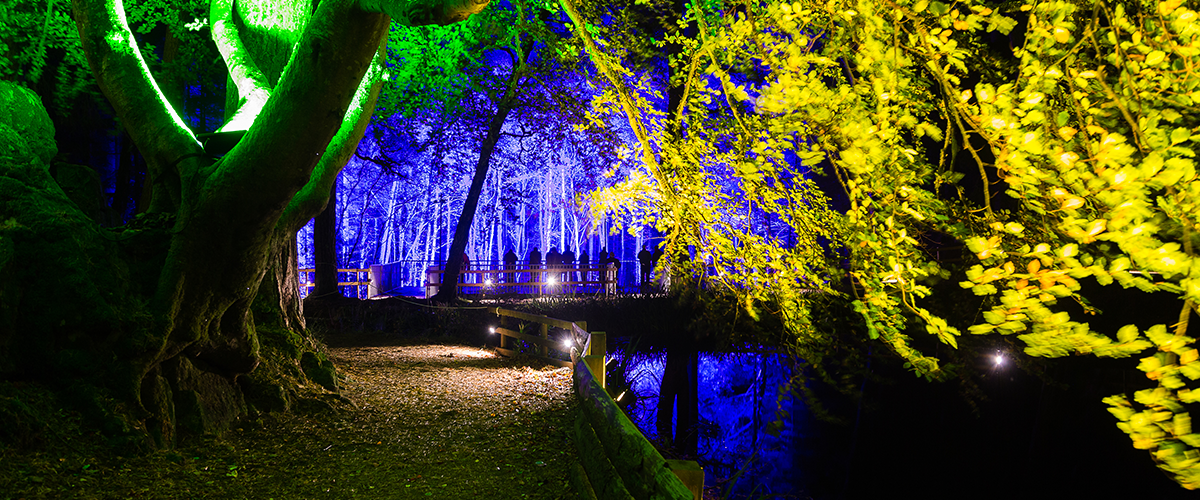 You are free to explore the sights and sounds of The Enchanted Forest 2018 in your own time and at your own pace. Please remember that The  Enchanted Forest is an outdoor event and certain safety guidelines apply.
YOUR VISIT TO THE FOREST
• Please keep to the official path at all times.
• The path includes some steep slopes and uneven surfaces. Please be careful.
• Do not touch the lights unless it is in a designated interactive area. Lights may be very hot.
• If a site steward asks you to do something, for your own safety, please comply with their request.
• No smoking or vaping allowed on site unless in designated areas. We request that you respectfully use these areas.
• No alcohol is permitted on site except for that sold on the night by our licensed caterers.
YOUR CLOTHING
• Please wear warm, waterproof clothing.
• Please wear sturdy walking shoes or boots.
YOUR VISIBILITY
• All designated pathways will be lit to ensure your safety.
• Please bring a small torch for use in the unlikely event of a power failure.
• Only use your torch in an emergency as it may spoil the lighting effects.
• If you are using tripods or monopods please be aware these may not be visible to others. Do not block footpaths.
YOUR CHILDREN
Children under 15 must be accompanied by an adult.
YOUR DOGS
Only assistance dogs are allowed at this event.
IF YOU NEED ASSISTANCE
• If you need help or information while on site please ask one of our stewards.
• If you've lost some of your personal property please notify a site steward at the entrance.
DOWNLOAD OUR SAFETY INFORMATION LEAFLET
Need more information? Then download our safety information leaflet here.
KEEP CLEAN
Our forests are at risk from tree pests and diseases which can hitch a ride in mud and debris on your shoes. Please clean your shoes before visiting Faskally Wood and help slow the spread of disease. Find out more here