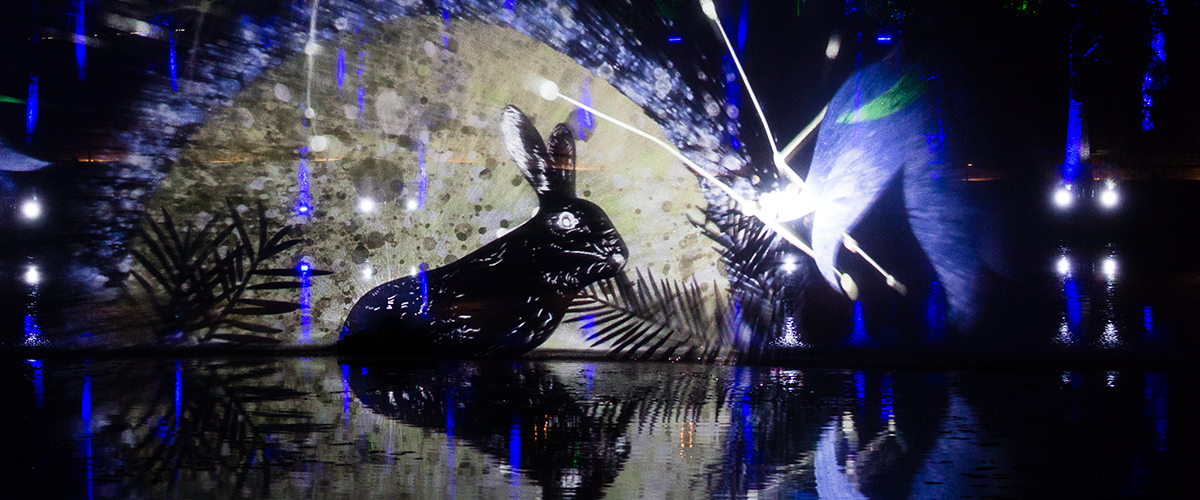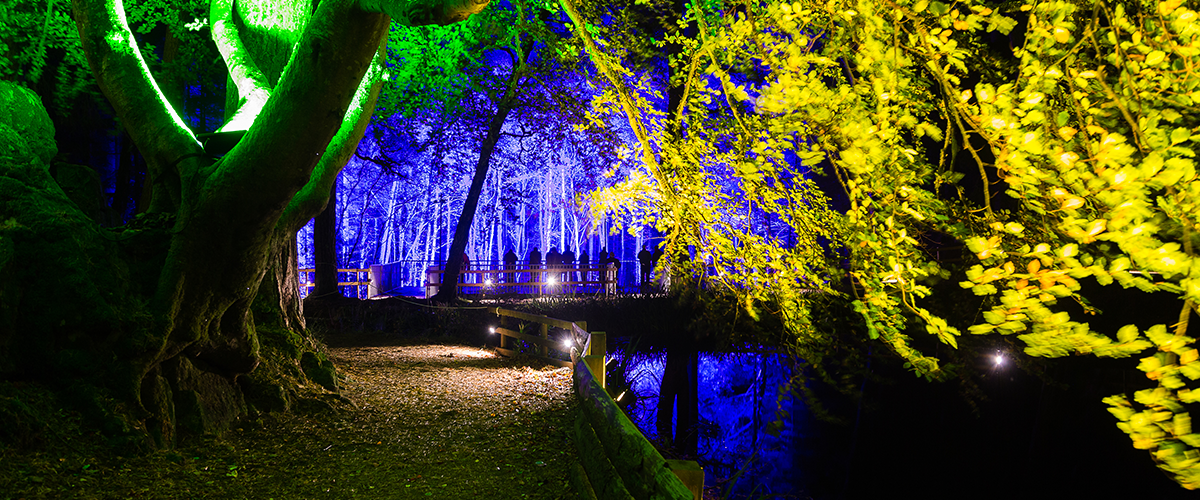 Every year, The Enchanted Forest Community Trust selected three official charities who are active in Highland Perthshire that the event will support through additional publicity and in receiving a major donation from the proceeds from the show. We welcome applications from charities, big and small, national and local for consideration for future years as long as they have some active contribution to activity in Highland Perthshire.
Now in our 20th year, the Outdoor Access Trust is an environmental conservation charity that works throughout Scotland developing sustainable outdoors access initiatives.
Our main aim is to preserve and protect, for the benefit of the public, our natural heritage and environment by encouraging, developing and implementing the management of access.
As well as all types of community paths and long-distance routes, we are also heavily involved in the upgrade and repair of 125km of upland paths in both of Scotland's National Parks as part of a five-year project entitled The Mountains and The People.
We believe that Scotland's mountains in many ways define all that is best in our countryside but they are also fragile.  The combination of Scotland's cold, wet windy weather, steep hillsides, friable soil and fragile vegetation cover makes the upland areas particularly susceptible to erosion from even a relatively small number of users.
As well as building and repairing path networks, we are also committed to raising awareness and advancing the education of the general public about the natural heritage of the areas we work in.   Alongside our public engagement activities, we are also running a number of environmental conservation SVQ training placements as well as producing educational resources and providing teacher training – all helping to reskill the conservation workforce of tomorrow.
Dougie Baird, Chief Executive Officer, said; "We are delighted to have been chosen as one of the three 2018 charity partners by the Enchanted Forest and feel proud to be associated with such a fantastic organisation.   Being able to raise our profile by working with the Enchanted Forest will be of huge benefit to our organisation and any funds raised will directly benefit public access for those in Scotland."
Visit our website here
The Birks Cinema Trust re-opened the entirely refurbished Birks Cinema in Aberfeldy in April 2013 bringing back big screen entertainment to Highland Perthshire along with providing a community activity and social hub [on the town square].
The Birks Cinema offers a diverse range of film entertainment including popular drama, adventure, educational and children's films, plus increasingly popular live event screenings of opera, ballet and theatre from leading international arts venues. Since opening, the cinema has welcomed over 150,000 customers – both local residents and visitors to Highland Perthshire – to see more than 1,200 different films and over 80 broadcast live events.
As a community owned social enterprise, the Trust also aims to improve personal and social development through providing Health & Wellbeing; Art, Culture & Heritage and Environmental  experiences for the Highland Perthshire community and beyond.
This has seen the Trust's social purpose aims expand through hosting a broad range of activities open to all, including weekly acoustic music evenings, screenings and events during the Aberfeldy Film Festival, the 'Young Indies' film competition, Heartland Film Society monthly films screenings and participation in The Scottish Mental Health Arts Film festival.
The Trust's Community Activity Team provides sessions under three themes: Health and Well Being, Arts, Culture & Heritage and Environment at little or no cost to disadvantaged members of the Highland Perthshire community, hosting more than 232 sessions attracting 3233 participants in the last year alone.
Visit our website here
Blairgowrie Riding for the Disabled
Blairgowrie Riding for the Disabled is a small charity which has a big impact. We provide therapeutic riding and fun for some of the most vulnerable children in our community. Our riders may have the opportunity to develop coordination, core strength, balance, communication, social skills, and confidence to name but a few of the possible benefits. Riding is a fantastic platform for learning, personal development and therapy – as well as being a fun and healthy activity in its own right.
We rely 100% on a great team of volunteers, that includes our coaches and pony managers. They bring a wealth of experience to RDA and donate much valuable time. In 2017 Blairgowrie RDA was able to give children from 7 local primary schools an opportunity to ride. We are now developing plans to expand and aim to recruit and train additional coaches so that we can serve more Perthshire schools. We currently have 5 fantastic ponies that are, of course, vital to our activities. In the future we hope to offer riding to older children and adults so we will be looking out for some larger equines to join the team.
It is a joy to watch the children progress as they learn new skills. It costs around £500 per annum to keep each pony, to ensure they remain fit and well and able to provide regular riding for our participants. Your help and support to our small, but powerful, charity will have a huge impact on our ability to provide our services.
Visit our Facebook page here for further information

INTERESTED IN BEING OUR 2019 CHARITY?
If you would like to apply to be one of our selected charities in 2019, please send us your details here and we will be in touch when we are planning our 2019 show.