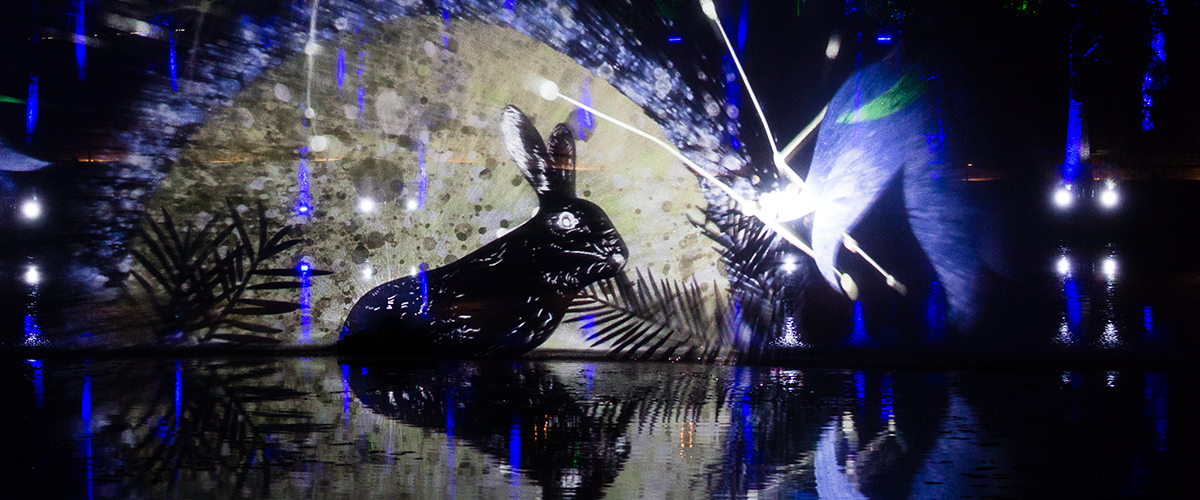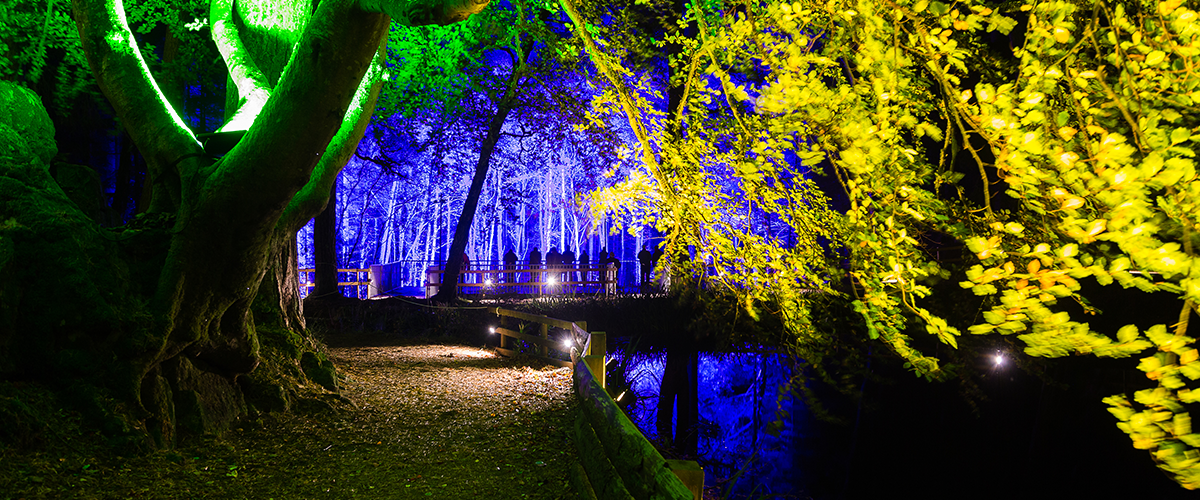 Looking After our Environment
An independent Environmental Impact Study in 2018 confirmed that the Enchanted Forest team takes all possible measures to minimise impact on the forest environment and the wildlife in the forest.
The Enchanted Forest works in close partnership with Forestry Commission Scotland, to enhance the natural features of the forest. When recent conservation work changed the landscape around Loch Dunmore, the creative team were quick to react to the new opportunity this presented.
The removal of non-native rhododendron plants to encourage biodiversity, opened up more of the loch and inspired the name of the 2017 show Oir An Uisge – 'edge of the water'
Rhododendron ponticum forms dense thickets and shades out native plants. If left uncontrolled, it will eventually dominate the habitat to the virtual exclusion of all other plant life.
Forestry Commission Scotland plan to replace to replace the rhododendron – which it classes as Scotland's most invasive non-native plant – with more typical riparian vegetation, such as hazel, willow, alder and aspen.
Protecting the Wildlife
Faskally Wood is home to a diverse range of wildlife. There are kingfishers and herons, and goldeneye ducks that nest in the trees. The 2018 Environmental Impact Study found that the wildlife in the forest shows no signs of being affected by the activities surrounding the event.
In 2017 The Enchanted Forest donated £500 to Tayside Bat Group (TBG) to install around 30 bat boxes in Faskally Wood, near Pitlochry.
The forest already provides suitable habitat for a range of bat species but these boxes increase available roosting sites for them. TBG volunteers placed the new nesting boxes in a strip of trees along the edge of the Loch Dunmore.
As a charitable trust, The Enchanted Forest is delighted to be able to direct proceeds towards this important Tayside conservation organisation.