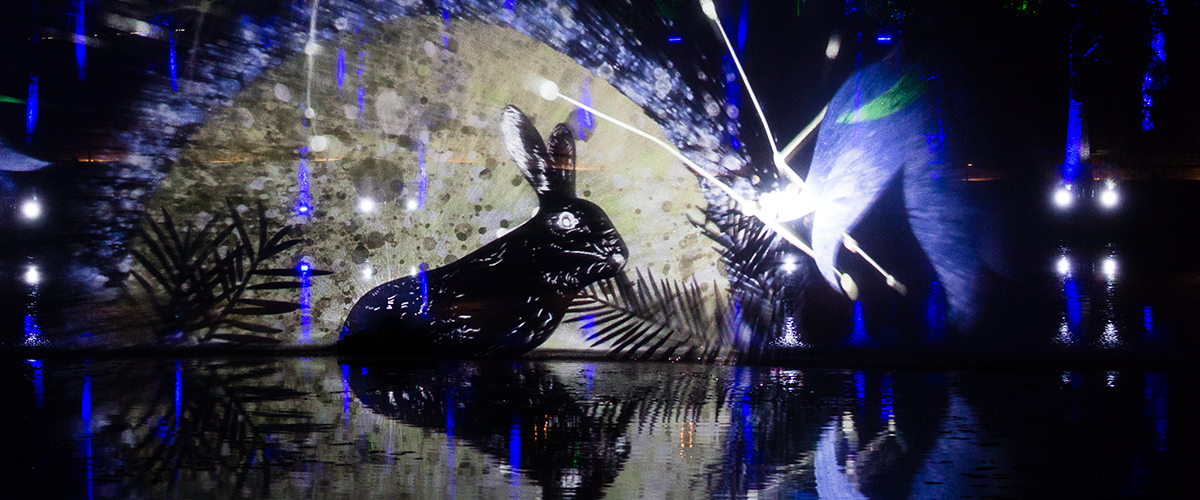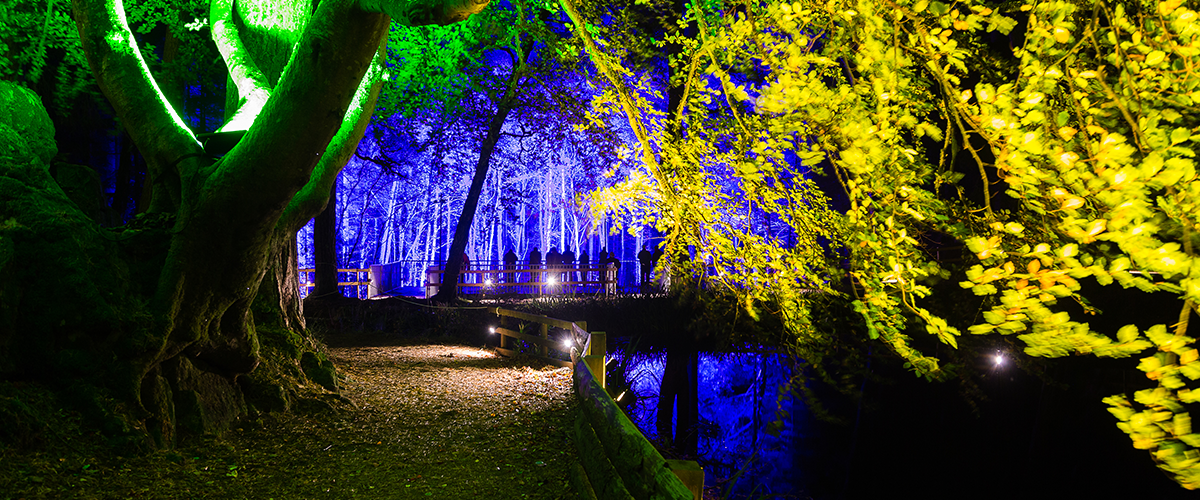 Giving Back to Our Community
The Enchanted Forest Community Trust, organisers of the multi-award winning sound and light show in Pitlochry, has awarded a record £35,672 to a wide range of worthy projects in Highland Perthshire.
This is the seventh consecutive year that such a fund has been available, and the 33 good causes range from supporting Pitlochry in Bloom to support the restoration of the wildlife garden, to replacing the chanters and pipe bags of Edradour Pitlochry and Blair Atholl Pipe Band. Other notable donations include a new sound system and stage curtains for Pitlochry High School, assistance for Dunkeld's Santa Day to pay for additional entertainers and a contribution towards transport costs for Rannoch Adult Education Association.
2020 Community Fund applications
Want to apply for our 2020 Community Fund?
Applications will open in December 2019. Applications are normally due to be submitted by end of February 2020. Please check back in December.
If your application is successful the EFCT expects to be updated on how the funds have been used and on any progress throughout the year.
2019 Community Fund Recipients
1st Pitlochry Explorers Group ~ 1st Pitlochry Scout Group ~ Abbeyfield Atholl Society ~ Aberfeldy Comm Putting Green ~ Biodynamic Garden Camserney     ~ Blair Atholl Nursery ~ Breadalbane Academy ~ Breadalbane Community Football Club ~ Breadalbane's Men's Shed ~ Climate Café ~ Corbenic Camphill Community ~ Culture Perth & Kinross  ~ Dunkeld Army Cadets ~ Dunkeld Santa Day ~ Edradour Pitlochry and Blair Atholl Pipe Band ~ Highland Perthshire Communities Land Trust ~ March into Pitlochry ~ Pitlochry Adult Education Association ~ Pitlochry Art Walk ~ Pitlochry Baptist Church ~ Pitlochry High School ~ Pitlochry in Bloom ~ Pitlochry Path Group ~ Pitlochry Station Bookshop ~  Rannoch & District Angling Club ~ Rannoch Adult Education Association ~ Rannoch Paths & Open Space Group ~ Roobedo ~ Soldiers of Killiecrankie ~ Tay Valley Timebank ~ The Den ~ The Struan Trust ~ Women's Institute
2018 Community Fund Recipients
Scottish Canoe Association ~ Pitlochry Town Hall ~ Vale of Atholl FC ~ Soldiers of Killiecrankie ~ Pitlochry Art Walk ~ Vale of Atholl Pipe Band ~ Pitlochry Path Group ~ Pitlochry Baptist Church ~ Royal Highland Education ~ Mid Atholl Strings & Things ~ Struan Trust ~ March Into Pitlochry ~ Women's Institute ~ Pitlochry Christmas Festival ~ Pitlochry High School Duke of Edinburgh Award Group
2017 Community Fund Recipients
Girl Guiding Dunkeld & Pitlochry ~ Biodynamic Garden at Camserney ~ Pitlochry Christmas Market ~ March into Pitlochry Music Festival ~ Pitlochry Path Group ~ Pitlochry & Blair Atholl Bagpipe Band ~ Pitlochry & District Neighbourhood Watch ~ Highland Mainline Community Rail Partnership ~ The Atholl Centre ~ Pitlochry Baptist Church ~ Pitlochry in Bloom ~ Pitlochry Winter Lights ~ Soldiers of Killiecrankie
2016 Community Fund Recipients
Breadalbane Canoe Club ~ Pitlochry Pavilion Users ~ Pitlochry Station Bookshop ~ Pegasus Vaulting ~ Rannoch & Tummel Tourism Association ~ Moulin Kirk Trust ~ Dunmore Angling Club ~ Soldiers of Killiecrankie ~ Pitlochry in Bloom ~ Loch Tummel Archers ~ Pitlochry High School ~ Grandtully & Strathtay Hall & Park ~ Hielan Hands ~ Vale of Atholl Pipe Band ~ Pitlochry Christmas Festival ~ Blair Atholl Table Tennis Club ~ Welcome All Soup Lunch ~ The Birks Cinema ~ Struan Hall Trust ~ Highland Perthshire Yoga & Wellbeing ~ Royal School of Dunkeld John Muir Award Club ~ Atholl Estates Ranger Services ~ Pitlochry Scouts ~ Friends of Balhousie ~ Pitlochry Cubs